CAREER REBEL PROGRAMME
break the mould and find your calling
Does any of this sound familiar?
You've worked really hard to earn all the qualifications and get where you are, and yet you're not fulfilled?
You've been achieving other people's definition of success, but realise that your work is no longer aligned with your values and priorities.
Your job is starting to put a strain on your health or relationships, but you don't know what else you would do instead.
You've been thinking about changing jobs or starting a business for a while, but don't know how to make the transition successfully.
…
If you answered yes to any of the above then you're not alone.
These are the dilemmas I see facing thoughtful, high-achievers every day.
That's why I created the Career Rebel programme.
the private coaching package for values-driven professionals who want a career without compromise.
Welcome to
THE CAREER REBEL PROGRAMME
time to break free!
This unique programme is purposefully designed for high-achievers who want to take a holistic approach to designing their ideal career.
Together we look at your career not in isolation but – as it really is – a pillar which supports and interacts with all aspects of your life.
Forget work-life balance, this is about work-life integration!
Your sessions will be tailored to your individual needs and can cover the following pillars of success:
FIND YOUR PURPOSE
Discover your unique "zone of genius", where passion and talent collide!
Find more meaning and creative expression
Design a career that works for your lifestyle
Develop a smart job-hunting strategy
Create CVs and Cover letters with impact
Interview & Assessment Centre training
CAREER PROGRESSION
Decode what it really takes to make it to the top
Learn how to "manage" your managers
Position yourself as a high-flyer
Earn the recognition or promotion you deserve
Negotiate for the pay and conditions you want
Master your leadership responsibilities with confidence
MINDSET
Strengthen your confidence muscles so you don't talk yourself out of going for what you really want
Discover a sense of internal self-worth which is not dependent on external approval or traditional career titles
Recognise and release the fear of failure or "not being good enough"
LIFESTYLE
Improve your time management so you can get more done
Remove the distractions that drain your energy and leave you feeling overwhelmed
Do you dream of travel? Design a flexible career/business that allows you to travel as you work or even relocate to another country.
HEALTH & FITNESS
Create an exercise regime you actually want to commit to!
Feel lighter & more energised
Understand what your body is trying to tell you through stress and physical symptoms
RELATIONSHIPS & FAMILY
Create and protect quality time with loved ones
Break free of limiting family expectations or pressures
Resolve any conflicts between your career and relationship goals so you can enjoy more fulfilment in both
Why work with me…
I've brought about my own career evolution and am passionate about helping others do the same.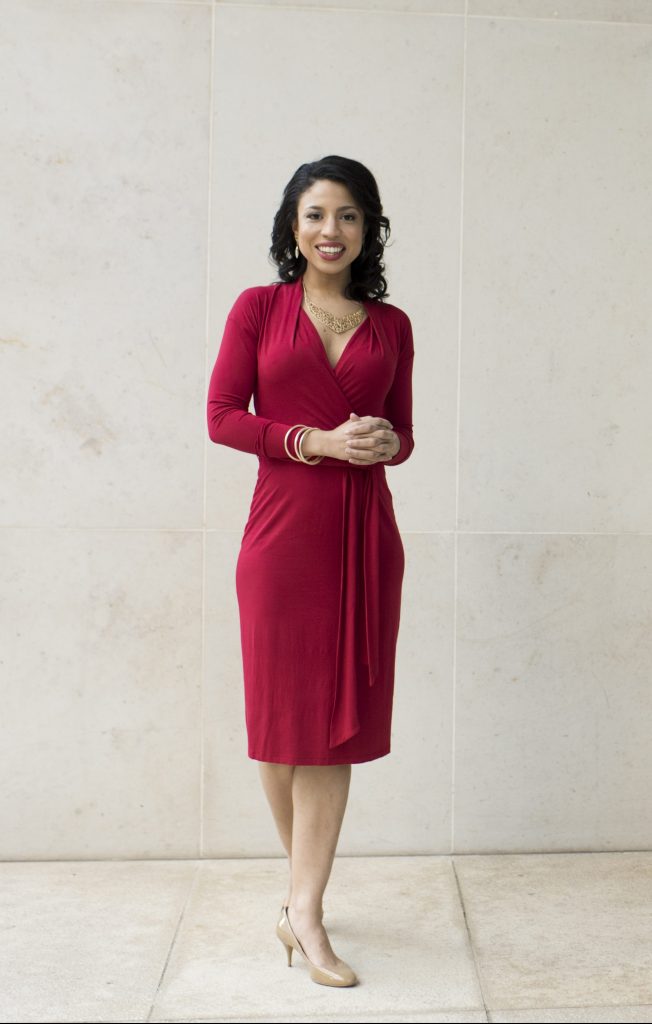 Like you, I always wanted to do something that was meaningful and made a positive impact in society.
something that was about more than money
Being both ambitious and broad in my interests meant that traditional, formulaic career advice didn't work for me. So I created my own accelerated path towards my dream jobs through a combination of strategic choices and tactical career pivots.
This approach opened doors for me to work in education, the arts, HR, industrial policy, intellectual property rights and international relations and even land my dream job as an attaché at a British embassy overseas.
Yet sometimes I missed the satisfaction of making a positive impact on a personal level.
When I decided to become as ambitious for my quality of life as I was for success in the workplace, I took a career break and reinvented myself in another country.
now I have built a life I don't need to go on holiday from.
I choose my hours; have time to spend with those I care about; have the freedom to indulge my passion for dance and travel; and the flexibility to lead a healthy, balanced lifestyle. And now I want the same for you.
Across countries 40-50% of people are dissatisfied with their jobs.
Too many of them remain stuck because they are afraid they won't find something better or don't know how to launch themselves into the career or business they really want.
Not only is this a saddening waste of talent and potential, but it harms productivity and can even damage your health.
As Dr. Brené Brown says,
"unused creativity is not benign… it turns into grief, rage, judgment, sorrow and shame."
I believe we are not required to suffer in order to be of service to society. We are meant to use our talents and energies in ways that bring us joy and delight others. I am committed to helping bright, values-driven professionals build careers around their unique gifts in a way that feels good and makes a positive impact on those around them.
And that's why I created the CAREER REBEL programme…
the career rebel programme
Three months of blended coaching & mentorship to get you the career of your dreams and a life you love!
Here's how it works…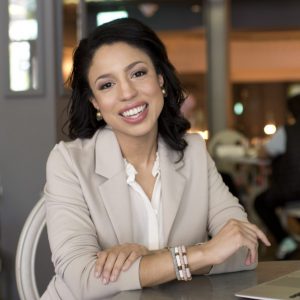 CONTENTS
1-DAY PRIVATE INTENSIVE
An inspired day of breakthrough coaching in person in Berlin
Personalised 1:1 Coaching
9 x 60-minute coaching calls (3 per month) via Skype
pre-coaching workbook
Extensive orientation workbook to clarify your desires and set you up for success throughout the programme
Training on CV & Interview technique
Overhaul your CV and ace those competency-based interview questions with a proven structure
unlimited email access for 3 months
Priority email access and voice messaging to give you feedback when you need it and keep you on track between sessions
Sustained Accountability
Weekly actions and check-ins PLUS free audio recordings of all of your sessions
who is this programme for?
You're likely to be a good fit if:
You're a high achiever who takes responsibility for your results
You have "too many" passions or interests to fit into just one job
You're tired of office politics and tapping on the glass ceiling
You're committed to living your life by design, not on autopilot
You want to find your calling, not just a paycheck
Your want to be of service and make an impact
You want a career or business where you can give the best of yourself without "burning out"
You are open to feedback and willing to learn
You believe words should match actions; and you follow through on your commitments
You're resourceful and confident enough to ask for support
You believe in yourself and are willing to invest in your development and success!
interested in working together?
enrolment is by application only.
please apply below for a free clarity call to discuss your needs.
this call will clarify your goals and your next steps to reaching them.
FAQ
1. i'm naturally a good problem solver – what added value will coaching give me?
I used to think – wrongly – that coaching wasn't meant for people like me because I was smart, self-aware and had already overcome many challenges in life. Surely I could just "figure out" how to build a business by myself, right? The truth is coaching actually works best on responsive, self-reflective people like us, because we are better able to integrate new information and implement change more quickly. If you have a habit of always doing things the hard way it could be that your great strength is also one of your greatest weaknesses, because it means you wait until you're almost at breaking point before asking for help.
2. do you offer ad hoc coaching by the hour?
No. Research shows that it takes at least 90 days to make a significant lifestyle change, so if you're serious about transforming your career it's in your best interests to set a framework and realistic timeline for doing so. You should also keep in mind that coaches who charge by the hour may have perverse incentives when it comes to getting you results, because the more sessions it takes, the more they earn. My priority is to get you results quickly so that in 3-6 months you are clear, confident in your new direction – and don't need me anymore!
3. How can I justify spending this money on myself.
Investing in your personal development and future happiness is the smartest move you can make, because you are the most valuable asset you'll ever have. As the world's greatest investor Warren Buffett says, "the sooner you address your challenges and enhance your skills, the more of your life you'll get to spend reaping the benefits". I truly believe this, which is why I've invested over €20,000 in coaching and training for my own development. This is your life we're talking about. What's it worth to you to have the career and life you want this year, instead of five or ten years from now. Just think of the joy, impact and income you could be making, instead of missing out because you feel trapped, stuck in confusion or are settling for a job that no longer lights you up.
4. How can I be sure I'll get results
Great question! You are responsible for your results and therefore can massively increase your chances of success by being honest, open to new ideas and executing on the actions agreed in your coaching sessions. Coaching is a powerful catalyst for success and the time it takes to reach your goals will depend on your skills, starting point and speed of implementation. Coaching is a 200% relationship where you and I both bring 100% of our energy, intelligence and experience to the table. I can't work harder for your dreams than you do but – as you'll see below – clients who commit get real results, fast!
Here's what people are saying…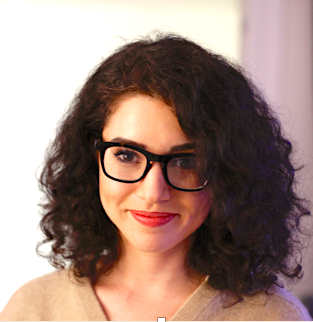 "When I first came across Ciara I felt stuck and lost between all the different futures I could imagine for myself. With the benefit of her professional experience and analytical mind, Ciara approached my case with skill and intricacy to help me find the right direction in work and life. Ciara is a warm-hearted person who really listens and tailors her approach according to your unique needs. When I look back at where I was six months ago, I can only say THANK YOU Ciara for helping me face my fears and clarify my vision, so I can live my life to the fullest!"
– Mia Atijas, Digital Marketing
"Ciara is amazingly perceptive and insightful. Working with her has allowed me to change the way I see myself and the path in front of me. Through her coaching I've challenged the "shoulds" that have kept me from pursuing what I really want, and let go of the shame that I didn't even realize was holding me back. With her support I've found myself starting to feel bolder and prepared to try new things that I previously would have been scared to do. Ciara has also been amazingly supportive through some tough conversations. She gives 200% every time and I trust her completely to help me get to the life I want."
– Kevin Davies, Start-up Consultant & Music Producer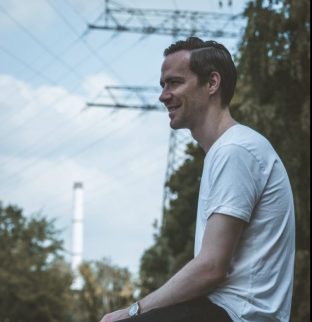 "I worked in the nonprofit sector for over a decade. My life goals changed over time, and so I wanted to look for new challenges in other industries. That's what I accomplished with Ciara. Now I feel equipped to pursue my dreams. I have learnt how to put my best foot forward and overcome personal weaknesses. She's reliable, supportive, and honest. Her feedback and practice sessions gave me what I was looking for to achieve my goals."
– Sitara Jabeen, Broadcast Journalist and Producer
"I really valued Ciara's skills as a "sparring partner" during the job hunting process. She helped me prepare polished, punchy applications and used her fine feel for language to make sure I hit the perfect note with employers. Through her interview training and coaching conversations my confidence grew. Most importantly I gained true clarity on the right path for me in my career."
– Doris Hirzi, Finance
"Working with Ciara was an incredibly rewarding experience. She asked the right questions to get me much clearer on what I really wanted to achieve and also what I needed to let go of. I felt like I could really trust her and that she knew where I was coming from. Working with Ciara has already helped me rethink how I manage my time so I can be more productive on my priorities. I would definitely recommend her as a coach – in business and in life!"
– Dr Nele Diekmann, Startup Founder
Sounds like this could be right for you?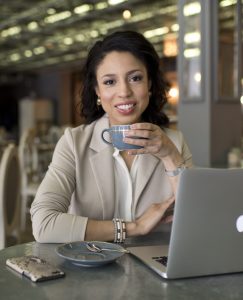 Ask yourself…
How would it feel to be in a career which was aligned with your skills AND your values?
To do work the work that is most meaningful to you and be living the life you truly desire.
You are meant to have a job you love, where you are appreciated for your unique combination of talents and experience.
Starting a new career or your own business doesn't have to be a leap in the dark…
So what are you waiting for?
Click below to book a complimentary call to explore your goals and get clarity on the way forward.
say yes to the life you really want!