coaching for creative entrepreneurs
Do you feel drawn to express yourself through the arts, lifestyle and culture?
Do you have multiple talents and passions that you wish you could integrate into your career?
You want the freedom of being your own boss, but also care about the community around you?
Got lots of ideas for businesses and creative projects, but don't know where to start?
Want to create products or services that inspire and serve others?
Have a scientific mind, but also interested in spirituality?
Then it sounds like we would get along!
If you're a creative soul who is committed to making a real living doing work that matters, then i've got just what you need.
Introducing…
EARN YOUR FREEDOM
The programme that empowers you to position your unique talents as high value so you can create a profitable business doing what you love.
Your coaching sessions will be tailored to your individual needs and can cover the following pillars of success.
lifestyle
design
We start by designing the lifestyle you want to lead first, so you build a business that supports your passions and priorities.
market
research
Test your new business concept before you build it so you are clear on where your high leverage market is and what to charge.
Defining your
offer
Develop a product or service that is a true expression of your skills and values and that you're proud to put out into the world.
charging your
worth
Learn how to articulate the unique value of what you do and set prices that reflect your worth and match your desired lifestyle.
smart
branding
Differentiate yourself in the market with a quality brand that distills your unique combination of values and style.
online
presence
Create a stand-out online presence you can be proud of so your clients know where to find you.
trustworthy
marketing
Discover how to reach customers and generate publicity by leveraging and growing your network with integrity.
making
the leap
Say goodbye to underearning or your employee mindset and step into the highest version of yourself as a creative business owner.
Why work with me?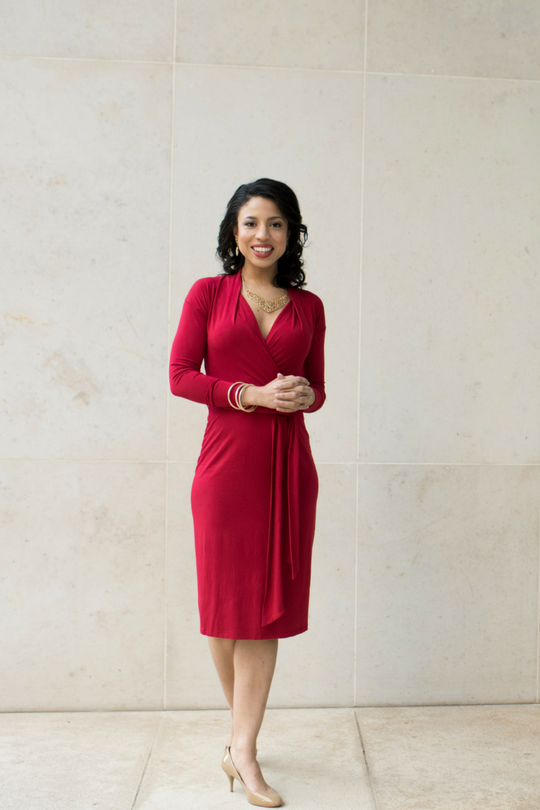 I've been where you are and walked this path before.
Like you, I always wanted to do something that was meaningful and made a positive impact in society. Sometimes this felt at odds with my desire to express my creative side or – dare I say it – just do what was fun. Surely that would be selfish when I should be using my skills on more "serious" endeavours, right? With time I've learned it doesn't have to be either/or.
truth be told, saving the world starts with you.
As a multi-passionate business owner, I understand the mixed blessing of being a "good allrounder". I know what it's like to feel pulled in different directions about where to focus and which skills to monetise. Today, that experience helps me empower my owns clients to navigate their competing callings so that they can profit from the breadth of their skills without stifling their interests.
As a recovering perfectionist myself, I'm guessing that you have high standards and that you're sometimes too hard on yourself when it comes to acknowledging your achievements and forgiving past missteps.
Perfectionism in service to your craft is a gift, but it comes at a price.
Perfectionism adds value when it inspires us to keep working until we hit gold, but it also slows us down and can prevent us from taking risks. I work with clients to channel their perfectionism in service to their creativity, and also to know when to drop it when it's keeping them stuck in fear and analysis paralysis.
If you truly care about people, then you can excel in business. Sustained business success is about creating and maintaining genuine relationships. From my time as a diplomat, I've built a network of contacts in industry, politics as well as the creative fields. If I like what you do, I won't hesitate to connect you with my network and share my personal strategies to help you expand your own network in an authentic and credible way.
Most importantly, I believe fulfilment is more important than money for its own sake and that we all have a right to creative expression in our lives. I've made this a non-negotiable in my business, which is why you'll find me expressing my own creativity through my work – whether that's tapping into my intuition, coaching to music or hosting intensive sessions in inspiring locations handpicked for my clients. It is a blessing to be able to choose my hours; have time to spend with those I care about; have the freedom to indulge my passion for dance and travel; and the flexibility to lead a healthy, balanced lifestyle. Now I have the privilege of helping my clients do the same in their lives.
Just because you're smart, doesn't mean you should try to figure everything out alone.
I didn't achieve all this by slaving away in isolation – tried that, didn't work! Getting high-level support and accountability from coaches and mentors to refine and implement a tailor-made strategy was the key to building a business on my own terms. I want you to have the same level of choice in your life without having to waste the time and money I did getting lost in fear, wrong turnings and selling myself short while I was still trying to "figure out" the path to self-employment by trial and error. If you want to have a life while making a living, then I can help you design a business that is unique and flexible enough to allow you to do both.
programme contents
Whether you want to build your dream business from scratch or increase the ease with pleasure with which you make money from the business you already have, I've got you covered.
There are two ways of working with me depending on the level of growth and support you desire.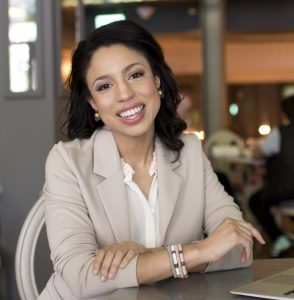 6-MONTH PROGRAMME
1 FULL-DAY PRIVATE INTENSIVE
Get your big breakthrough in a day of high-impact coaching in person in Berlin
Personalised 1:1 Coaching
12 x 60-minute online coaching calls
In-Depth workbook
Extensive welcome pack to clarify your business goals and set you up for success throughout the programme
business planning tools
Templates on Market Research, Branding and Sales Copy to structure your thinking
unlimited q&a access for 6 months
Priority email access and voice messaging to give you feedback and keep you on track between sessions
Sustained Accountability
Weekly actions and check-ins on request PLUS free audio recordings of all of your sessions
Personal Development Curriculum
Curated list of recommended reading to build your mindset for growth
12-MONTH PROGRAMME
2 FULL-DAY PRIVATE INTENSIVES
Two breakthrough days of high-impact coaching in person in Berlin or online.
Personalised 1:1 Coaching
24 x 60-minute online coaching
In-Depth workbook
Extensive welcome pack to clarify your business goals and set you up for success throughout the programme
business planning tools
Templates on Market Research, Branding and Sales Copy to structure your thinking
unlimited q&a access for 12 months
Priority email access and voice messaging to give you feedback and keep you on track between sessions
Sustained Accountability
Weekly actions and check-ins on request PLUS free audio recordings of all of your sessions
Personal Development Curriculum
Curated list of recommended reading to build your mindset for growth
who is this programme for?
You're likely to be a good fit if:
You're a high achiever who takes responsibility for your results
You have "too many" passions and interests to fit into just one job
You know you want to be your own boss
You don't romanticise being a "starving artist"
You're clear that you want a business and not an expensive hobby
You are open to feedback and willing to learn
You believe words should match actions; and you follow through on your commitments
You're resourceful and confident enough to ask for support
You believe in yourself and are willing to invest in the mentoring that will short-cut your path to success!


---
interested in working together?
enrolment is by application only.
please apply below for a free clarity call to discuss your needs.
this call will clarify your goals and if we are a good fit to work together.
FAQ
1. i'm naturally a good problem solver – what added value will coaching give me?
I used to think – wrongly – that coaching wasn't meant for people like me because I was smart, self-aware and had already overcome many challenges in life. Surely I could just "figure out" how to build a business by myself, right? The truth is coaching actually works best on responsive, self-reflective people like us, because we are better able to integrate new information and implement change more quickly. Having walked the entrepreneurial path both with and without a coach, I can tell you that my results and life happiness both rose dramatically once I acknowledged that I didn't know it all, invested in myself and got support. If you have a habit of always doing things the hard way it could be that your great strength is also one of your greatest weaknesses, because it means you wait until you're almost at breaking point before asking for help.
2. what if i'm not clear on my business idea yet, or don't know which idea to pick?
Whether you've got no idea or "too many", I can help you if you're committed to doing the work and becoming your own boss. Deep down we all know what we really want, the task is to uncover this from beneath the fear, overwhelm and lack of confidence that hold us back. We will spend the beginning of our time together discovering your USP based on your talents, experiences and lifestyle goals so that you know exactly which business you should start now.
3. what if i've already started a business?
Congratulations on having taken action on what many people only dream about! If you're up and running, but growth is anaemic or it feels like you're running to stand still, then I can help make your business work for you. Perhaps you need to create a steadier stream of clients, to raise your prices or polish your brand so people can recognise your value immediately. If you're unsure about what to tackle next, then I invite you to book a free clarity call using the button above so we discuss how I can support you where you're at.
4. i have a lot on my plate already, how can I justify this investment now?
We make time for what we really value, that's why I've designed my coaching packages specifically for people who have jobs/family commitments and lead busy lives. If your life and career are not making you happy and you know inside that you want to be your own boss, then perhaps it's time to change where you're putting your energy and resources. There's no getting around it, building a business takes a real investment of time, money and soul. But by giving your dreams your attention for six months and getting support early on, you are empowering yourself to build your business the right way and save yourself the costly mistakes that could otherwise set you back in time, money and confidence later.
5. How can I be sure I'll get results
Great question! You are responsible for your results and therefore can massively increase your chances of success by being honest, open to new ideas and executing on the actions agreed in your coaching sessions. Coaching is a powerful catalyst for success and the time it takes to reach your goals will depend on your skills, starting point and speed of implementation. Coaching is a 200% relationship where you and I both bring 100% of our energy, intelligence and experience to the table. I can't work harder for your dreams than you do but – as you'll see below – clients who commit get real results, fast!
Here's what people are saying…
"Working with Ciara has been a total game changer for my business. Her guidance, coaching and advice have been instrumental in making my first 4-figure sales. I simply couldn't have done it without her. I've learnt how to structure and deliver compelling client creation sessions and transition these sessions into paying clients. Ciara has helped me set up a huge pipeline of prospective clients and has been there with me every step of the way. Ciara delivers new insights and incredible value in each and every session we have together. She is remarkably eloquent and has insightful guidance for all of the challenges I bring to sessions.
– Mike Pallett, Executive Coach & Business Consult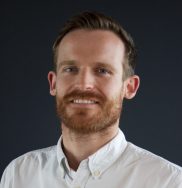 "I really valued Ciara's skillset, experience and honest feedback – especially when I was feeling totally overwhelmed by all the potential actions I could take. Whenever I needed help to break through emotional and mindset blocks, she gave me quick solutions that moved me forward. Not only did she clarify my vision and priorities, but she also encouraged me to see the market potential of my products by identifying industry role models and discovering my ideal client. Ciara's coaching was key to my progress – without her help I wouldn't have been able to accomplish what I achieved in such a short period of time."
– Elif Demircan, Jewellery Designer
"I've made the kind of progress I've been waiting years to achieve. Ciara cuts to the heart of the matter quickly and skillfully. She's helped me tackle the stubborn thought patterns holding me back and to access my creativity, which I've suppressed for years. Her insights are astute and her support and direction are invaluable. I'd really recommend Ciara to other creatives looking to navigate a career change or start a business – her blend of business savvy and creative instinct is rare and powerful. And she just happens to be a joy to work with too!"
– Mona Majid, Designer & Stylist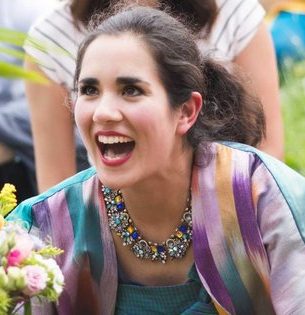 "Before working with Ciara, I was confused and overwhelmed trying to figure out who I wanted to work with, and in what capacity. Ciara was able to really focus in on what mattered, and guide me in a masterful way to defining my ideal client and exactly what my offering would be. Ciara's approach was the perfect mix of creating a space where I could open up and explore ideas, and an outcome-oriented session with a clearly defined action plan. I recommend Ciara to anyone who is ready to make waves in a new venture, and is seeking guidance on how to be effective. After one session with Ciara, she had already helped me make progress that saved months!"
– Raisah Aziz, Product Manager
Sounds like what you want?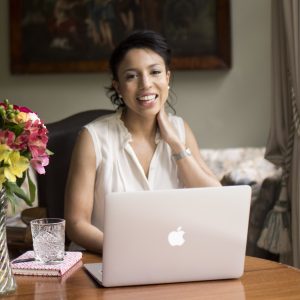 Ask yourself how great it would feel to be your own boss just six months from now?
To do work that is 100% meaningful, have the freedom to pursue your true passions and get paid for them!
You deserve the best support on your journey to freedom.
So what are you waiting for?
starting your own business doesn't have to mean a leap in the dark.
Click below to book a complimentary call to explore your goals and get clarity on the way forward.
say yes to a life lived creatively!